Executive Committee Members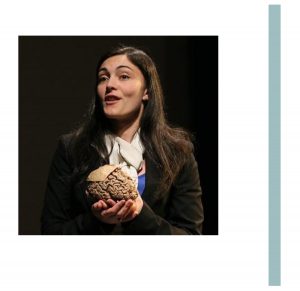 Victoria Heimer-McGinn, Ph.D. (Chair)
Dr. Heimer-McGinn is Assistant Professor of Psychology at Roger Williams University. She earned her PhD in molecular neuroscience from University College Cork in Ireland and received postdoctoral training in behavioral and cognitive neuroscience at both Brown University and Providence College. She has worked on projects related to spatial memory, spatial context, attention, aging, working memory, and transgenic technologies. Dr. Heimer-McGinn is passionate about outreach/advocacy and loves to spread her joy and enthusiasm for the brain. Born and raised in Puerto Rico, she is especially dedicated to increasing female and minority representation in STEM fields.
Arielle Nitenson, Ph.D.
Dr. Nitenson is a Health Program Evaluator at the State of Rhode Island Department of Behavioral Healthcare, Developmental Disabilities and Hospitals (BHDDH). Previously serving as an Assistant Professor of Physiological Psychology at Rhode Island College, Arielle earned a Master of Arts in Teaching (Biology Secondary Education) and a PhD in Neuroscience from Brown University. As an advocate for improving the quality of science education, Arielle strives to make science accessible to the general public.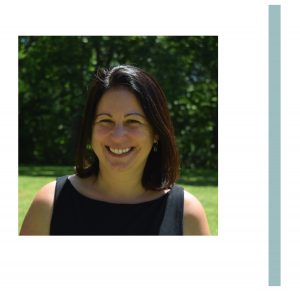 Amy Gabarra
Amy is a political fundraising consultant working for elected officials at every level of Rhode Island government since 1994. Her current and past clients include Senator Sheldon Whitehouse, Congressman David Cicilline and Hon. Myrth York. She's been involved in almost every major statewide election over the past 20 years. Her expertise includes event planning and she has been crucial in the organizing of this year's Brain Week RI. She is driven to bring knowledge of mental health and neuroscience to Rhode Island.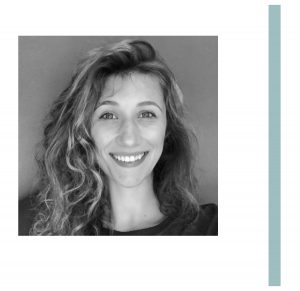 Claire Kokoska
Claire is an associate for a renewable energy consultancy and also serves as a freelance digital marketing/branding consultant. Earning her undergraduate degree from Union College, she focused her thesis on the psychology of childhood development, carrying that interest with her in organizing BRAINY Visits with the team at the Robert J. & Nancy D. Carney Institute for Brain Science at Brown University.
Lauren Palmaccio, LMHC
Lauren is a licensed psychotherapist in MA and RI and recipient of the National Honors in Psychology. She has spent the last decade specializing in children, adolescent, couples, and marriage counseling. She also seeks to and treat and understand anxiety, depression, and trauma/PTSD. She is a member of the American Mental Health Counselors Association and the International Association of Trauma Professionals, and holds particular interest in the bio-psychosocial corollaries of behavior and childhood brain development.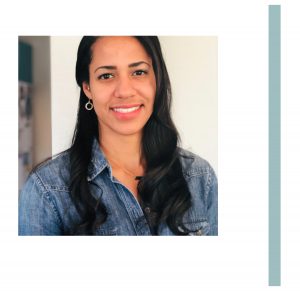 Dominique Popescu, Ph.D.
Dr. Popescu is a Post-Doctoral Fellow in the Department of Psychiatry and Human Behavior at Brown University working onsite at Butler Hospital. She earned her Ph.D. in Integrative Neuroscience from Stony Brook University where she worked on projects developing models of Alzheimer's Disease and conducting lifestyle factor interventions focused on the impact of cardiovascular exercise on AD pathology. She also developed and instructed a new Psychology of Exercise course and adopted this course for online administration during her time at Stony Brook. Dominique is passionate about empowering people to take charge of their brain health and start aging healthier.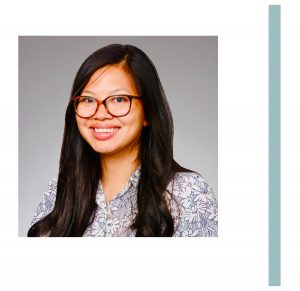 C. Paula Lewis-de los Angeles, M.D. / P.h.D
Dr. Lewis-de los Angeles is a physician in the Brown University Triple Board residency program (Pediatrics, Psychiatry, Child Psychiatry). She completed undergraduate studies at Stanford University and her master's in Mind, Brain, and Education at Harvard University. She earned both her MD and PhD (Neuroscience) from Northwestern University where she was part of the Medical Scientist Training Program. Her clinical and research interests include neurodevelopment in typical and atypical pediatric populations as well as the intersection of mental health and brain development. Dr. Lewis-de los Angeles is passionate about serving underserved communities and is excited about getting learners of all ages excited about the brain!
Alastair Tulloch
Alastair is a doctoral candidate in the Neuroscience Graduate Program at Brown University. His research focus is on the embryonic signaling mechanisms that lead to nervous system wiring during human development. As a former educator in high school science classrooms, he has a strong desire to connect science from the bench to the greater community.