Mindfulness in Practice
March 19 @ 4:00 pm

-

5:00 pm

EDT

Free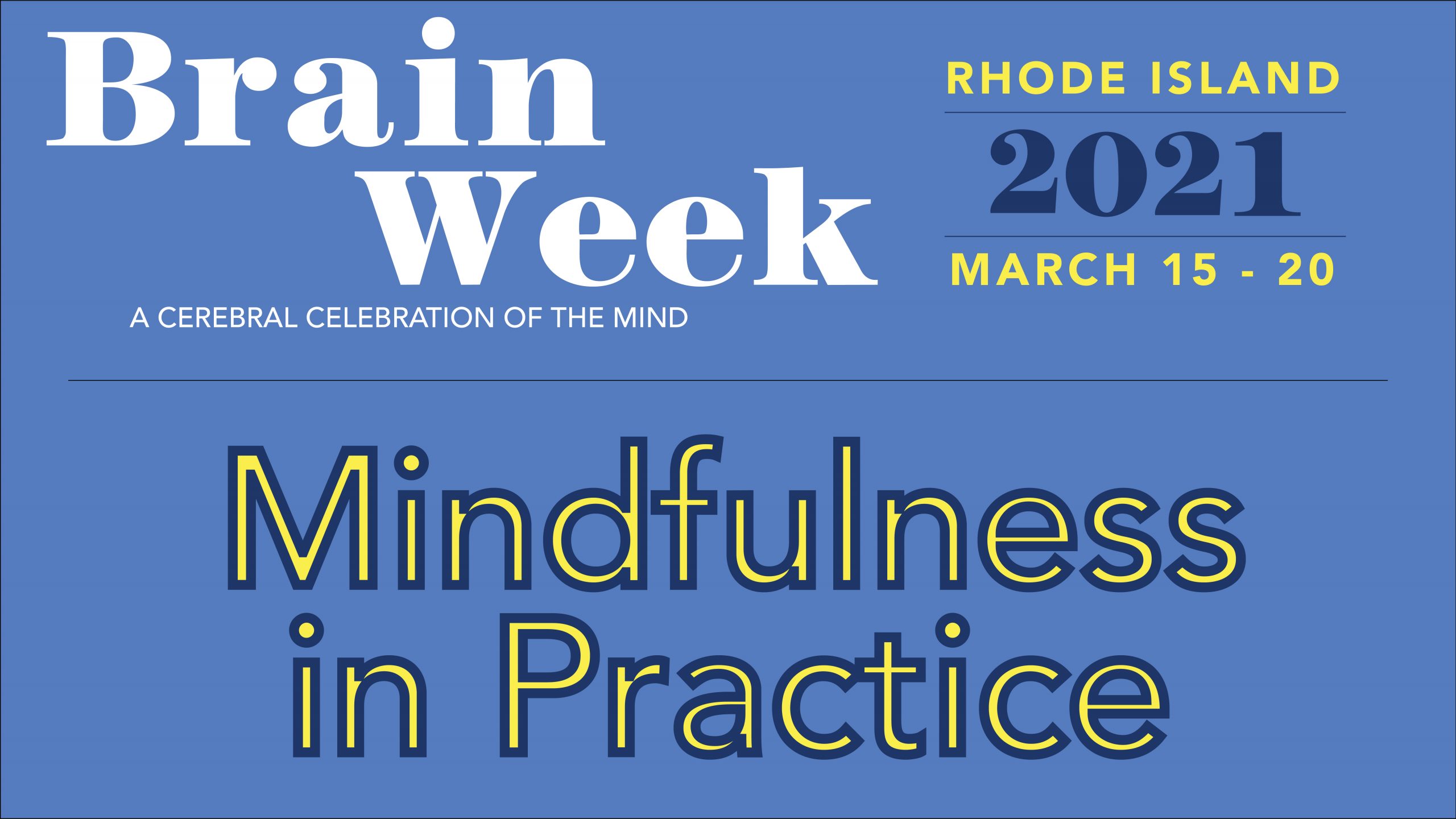 Mindfulness-based treatments are emerging as additional intervention options for individuals struggling with various psychiatric disorders, such as posttraumatic stress disorder, major depressive disorder, and addiction. In addition, with the day-to-day stress of the COVID-19 pandemic, people are looking for a way to cope with anxiety and grief, and mindful practices may be particularly relevant for this challenging time. This event will bring together researchers and health professionals who have extensive experience with mindfulness in research and in clinical settings. The panel will explore the underlying brain mechanisms supporting mindfulness, current research practices, as well as existing and potential future clinical applications of mindfulness techniques. In addition, the conversation will highlight experiences of both mindfulness teachers and practitioners, one of whom will describe their own interest in, and experience with, one form of mindfulness practice. Join us for a panel-style discussion followed by a question and answer session.
The event will take place on Zoom Webinars. Please register to attend.
Meet the Hosts 
Benjamin D. Greenberg, MD, PhD
Professor, Department of Psychiatry and Human Behavior, Alpert Medical School of Brown University
Director, COBRE Center for Neuromodulation, Butler Hospital
Associate Director, Center for Neurorestoration and Neurotechnology, Providence VA Med. Center
Dr. Greenberg has a BA in psychology from Amherst College, a PhD in neurosciences from UC San Diego, and an MD from the University of Miami, with psychiatry residency at Johns Hopkins. He then led adult OCD research at NIMH, where he performed the first transcranial magnetic stimulation (TMS) study in that illness. At Butler Hospital and Brown since 2000, he has focused on invasive neurosurgeries including ventral capsulotomy and deep brain stimulation (DBS). FDA humanitarian approval of DBS for intractable OCD in 2009 was based on that work. His NIH funding has included R21, R01, U01, P50, and P20 grants. He has a secondary focus in psychiatric genetics. As a clinical psychiatrist, he has treated OCD for thirty years; and over the past five years has also treated PTSD. He previously led Butler outpatient services. Currently, he directs the COBRE Center for Neuromodulation at Butler Hospital and co-directs the Center for Neuromodulation and Neurotechnology (CfNN) at the Providence VAMC (PVAMC), in both roles focusing on noninvasive brain stimulation.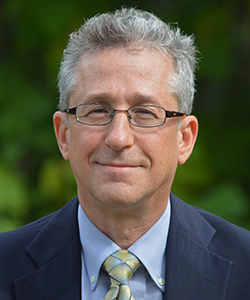 Stephen T. Mernoff, MD, FAAN
Chief of Neurology, Providence VA Medical Center (PVAMC)
Associate Professor (Clinical Educator), Neurology, Alpert Medical School of Brown University
Dr. Mernoff is a general neurologist specializing in Neurorehabilitation and Traumatic Brain Injury (TBI) and leads PVAMC's Polytrauma/TBI Support Clinic and Spinal Cord Injury/ALS Teams. Dr. Mernoff is an Investigator at the Center for Neurorestoration and Neurotechnology (CfNN) at PVAMC and an affiliated investigator at the Carney Institute for Brain Science at Brown University. He is Clinical Co-Investigator at PVAMC for the Braingate Brain-Machine Interface project. Dr. Mernoff majored in Biochemistry at Stony Brook University, attained his MD degree at NYU School of Medicine, completed his Neurology residency at Boston University Medical Center (BUMC), and fellowships in Neurorehabilitation, Memory Disorders and TBI at BUMC/Braintree Hospital.
Meet the Speakers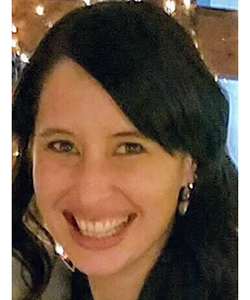 Erica Eaton, PhD
Clinical Psychologist, Trauma Recovery Services Providence VA Medical Center
Assistant Professor, Department of Psychiatry and Human Behavior, Alpert Medical School of Brown University
Dr. Eaton's primary research interests are in complementary and integrative treatment approaches for co-occurring substance use disorders (SUD) and posttraumatic stress disorder (PTSD). Over the past several years, she has been developing a program of research focused on the development and examination of contemplative approaches including mindfulness and self-compassion practices for PTSD-SUD in Veterans. Specifically, her clinical work with this population has illuminated the common clinical issue of moral injury and how it can be refractory to current treatment approaches. Dr. Eaton is currently PI on a VA grant gathering preliminary evidence for Mindful Self-Compassion (MSC) in dually diagnosed Veterans who have experienced moral injury.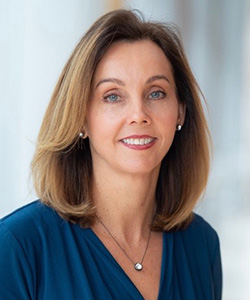 Stephanie Jones, PhD
Associate Professor, Department of Neuroscience, Brown University
Director, Recording, Decoding and Computational Neuroscience Core Center for Neurorestoration and Neurotechnology (CfNN), Providence VA Medical Center
Dr. Jones received her doctorate in mathematics from Boston University, followed by training in neuroscience and human magneto- and electro-encephalography (MEG/EEG) at Massachusetts General Hospital. Dr. Jones's research program at Brown and CfNN integrates these disciplines to study human brain dynamics in health and disease. A primary focus of her lab is to understand the role of non-invasively measured brain rhythms in sensory and motor processing, and their potential modulation for therapeutic benefits. In collaboration with clinicians, cognitive neuroscientist, and animal neurophysiologists her group is investigating the impact of neuromodulation from behavioral techniques (e.g., mindfulness-based stress reduction, MBSR) and non-invasive brain stimulation (e.g., transcranial magnetic stimulation, TMS) for improved health.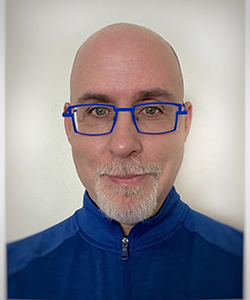 Jorge Armesto, PhD, Ed.M. C-IAYT
Clinical Psychologist, Private Practice
Dr. Armesto is a bilingual clinical psychologist in private practice in Rhode Island, where he works with linguistically diverse communities. Jorge is passionate about the intersection of psychology, mindfulness, spirituality, and body-focused practices. His work seeks to understand how multiple sources of oppression and resiliency intersect and inform the lived experiences of individuals, groups, and communities. Jorge is a Certified Mindful Self-Compassion teacher and Certified Yoga Therapist. He is section faculty at the Institute for Meditation & Psychotherapy Certificate Program and has a research psychologist appointment at the Providence VA. Central to Jorge's clinical work and teaching is helping individuals and groups practice being more compassionate toward themselves and others. He believes that we transform suffering by connecting heart, body, mind, and spirit. Jorge practices in the Thich Nhat Hanh tradition. In his free time, Jorge loves to cook, dance to the Afro-Cuban rhythms of salsa, build community, and spend time with family, friends, and his poodle, Tashi.
This event was organized for Brain Week Rhode Island by the Center for Neurorestoration and Neuotechnology (CfNN) at the Providence VA Medical Center and Butler Hospital. 


Explore other Brain Week RI events: